Experience Outdoor Bliss at Hanley's of Cork: Your Ultimate Garden Centre Destination
Nestled in the heart of Cork, Hanley's is not just a garden centre – it's a haven for outdoor enthusiasts and garden aficionados. With a special focus on garden furniture, Ooni Pizza Ovens, BBQ's, and an array of plants, Hanley's offers an unmatched experience that transforms your outdoor space into a paradise of relaxation and enjoyment.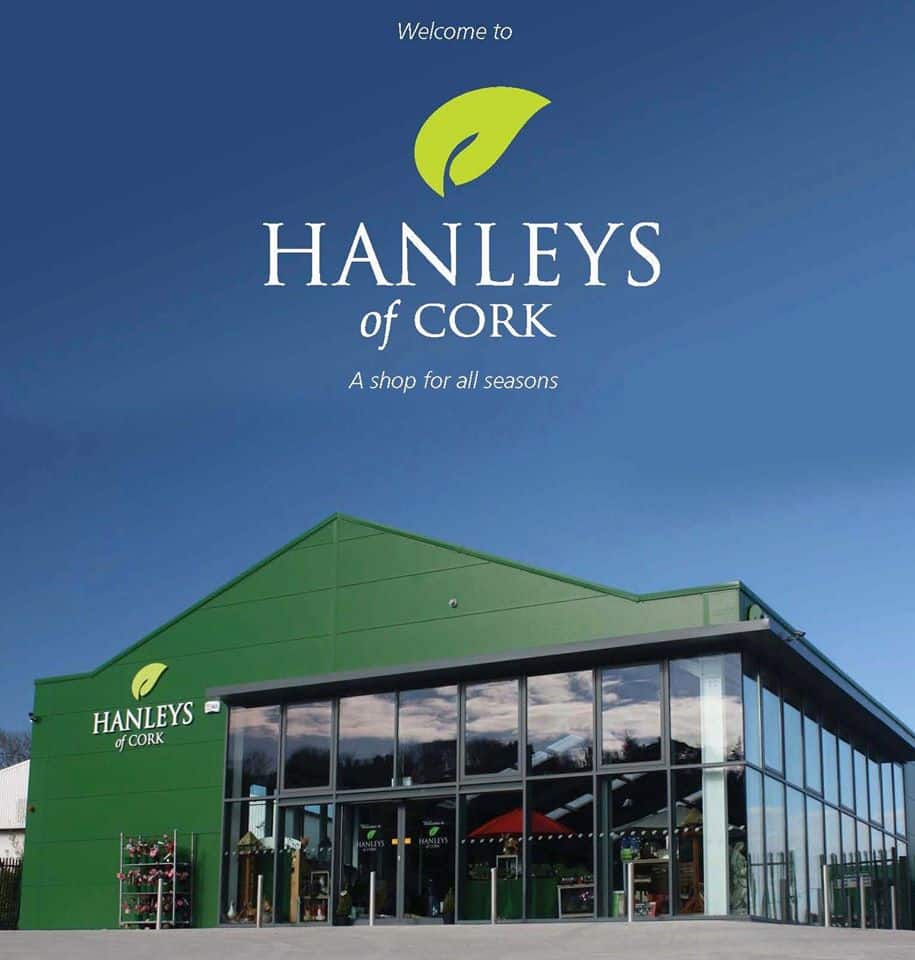 Elevate Your Outdoor Living: Garden Furniture and Beyond
At Hanley's, we understand that your outdoor space is an extension of your home. Our meticulously curated collection of garden furniture speaks to various tastes and styles, ensuring you find the perfect ensemble to create an oasis of comfort and aesthetics. From elegant dining sets for al fresco gatherings to cosy loungers for moments of tranquillity, Hanley's has everything you need to craft an outdoor haven.
Culinary Delights with Ooni Pizza Ovens and BBQ's
Unleash your inner chef with our selection of Ooni Pizza Ovens and BBQ's. Elevate your outdoor cooking game and indulge in the tantalising aroma of wood-fired pizzas or perfectly grilled barbecues. Hanley's offers an array of options, catering to both novices and seasoned grill masters. Whether you're hosting a gathering or enjoying a family meal, our range of outdoor cooking equipment promises to elevate your culinary adventures.
Embrace the Green: A World of Plants
For those with a passion for gardening, Hanley's plant offerings are a true delight. Explore a world of vibrant colours, lush foliage, and fragrant blooms as you peruse our diverse selection. From ornamental plants that add character to your space to herbs and vegetables that bring freshness to your plate, Hanley's garden centre is a treasure trove for every gardener – from beginners to horticultural experts.
Unmatched Expertise and Service
Hanley's is not just a place to shop; it's a destination where gardening dreams come to life. Our knowledgeable staff are passionate about gardening and are ready to offer expert advice and assistance. Whether you're seeking guidance on plant care, furniture selection, or outdoor design, our team is dedicated to ensuring your experience is both enjoyable and fruitful.
Visit Hanley's: Your Garden Centre Destination
As you plan your visit to Cork, make sure to include Hanley's on your list of must-see places. Discover a world of garden furniture, Ooni Pizza Ovens, BBQ's, and plants that inspire and transform. Whether you're a seasoned gardener, a cooking enthusiast, or someone looking to enhance their outdoor living, Hanley's of Cork is your partner in creating an outdoor space that reflects your style and passion.
Elevate your outdoor lifestyle with Hanley's – where garden dreams flourish and outdoor memories are born. Your journey to a more enchanting outdoor space begins at Hanley's of Cork.