Looking for The Best Christmas Gift Ideas?
The festive season is just around the corner, and it's time to start thinking about the perfect Christmas gifts for your loved ones. Whether you're shopping for the aspiring chef, the backyard barbecue enthusiast, the green-thumbed gardener, or the home decor aficionado, we've got you covered. In this article, we'll explore some of the best Christmas ideas, including the Ooni Pizza Oven, Weber Accessories, Garden Tools, and Home Gifts, that will make this holiday season truly special.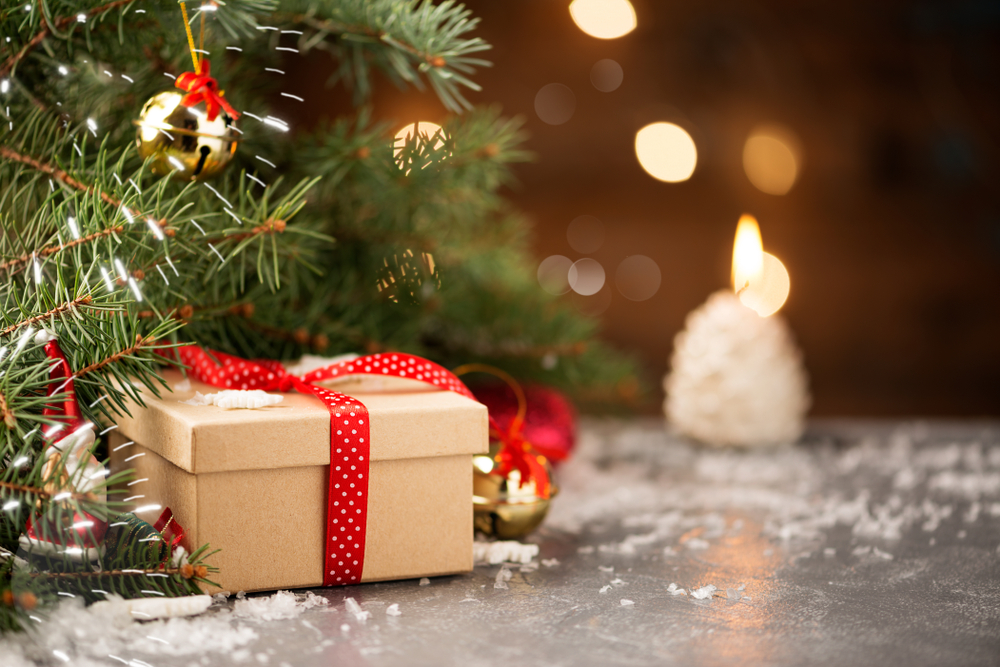 Ooni Pizza Oven: Satisfy Their Culinary Cravings
For the foodies and pizza lovers in your life, the Ooni Pizza Oven is a gift that will leave them delighted. This portable and versatile pizza oven allows anyone to become a pizza chef in their own backyard. Ooni's wood-fired ovens heat up to a blazing 932°F (500°C) in just 15 minutes, ensuring that pizzas cook quickly and develop that perfect crispy crust. You can also use them to bake bread, roast vegetables, or cook other dishes that benefit from a wood-fired flavor. With various models available, there's an Ooni Pizza Oven to fit every budget and space, making it an ideal gift for those who enjoy cooking and entertaining.
Weber Accessories: Elevate Their Grilling Game
For those who relish the art of outdoor grilling, Weber Accessories are the perfect Christmas gift. Weber, a renowned name in grilling, offers a wide range of accessories to enhance the grilling experience. From premium grill brushes and tongs to smoker boxes and grill thermometers, Weber has thought of everything to make grilling easier and more enjoyable. Consider gifting a set of high-quality grilling tools or accessories that will help your loved ones achieve that smoky, grilled perfection in their backyard.
Garden Tools: Nurture Their Green Thumb
If you have a gardening enthusiast in your life, Christmas is the ideal time to present them with top-notch garden tools. High-quality garden tools make gardening tasks more efficient and enjoyable. Look for ergonomic hand trowels, pruners, and gardening gloves made from durable materials. You can also consider gifting a stylish garden apron or a kneeling pad for added comfort during those long hours spent in the garden. These thoughtful gifts will inspire your green-thumbed friends and family to nurture their plants and create beautiful outdoor spaces.
Home Gifts: Add a Touch of Warmth and Style
When it comes to home gifts, the options are endless. Consider giving items that add warmth and style to their living spaces. Cozy blankets, scented candles, and decorative cushions are always well-received. Personalized home decor, such as custom-made wall art or monogrammed towels, adds a personal touch to your gift. Alternatively, you can choose practical home gadgets that simplify daily life, like smart speakers, coffee makers, or kitchen appliances. No matter the preference of your gift recipient, a well-thought-out home gift will make their Christmas a bit cozier and more enjoyable.
In conclusion, finding the best Christmas gifts doesn't have to be a daunting task. Whether you're shopping for a culinary enthusiast, a barbecue aficionado, a gardening guru, or someone who loves to decorate their home, the Ooni Pizza Oven, Weber Accessories, Garden Tools, and Home Gifts offer a range of options to suit different tastes and interests. This holiday season, spread joy and warmth with thoughtful gifts that show you care, and make it a Christmas to remember.