Experience the superiority of Weber BBQ's: A guide to its benefits
When it comes to barbecuing, nothing beats a Weber. These high-quality grills are known for their durability, versatility, and superior cooking performance. Let's take a closer look at the benefits of owning a Weber barbecue.
Benefits of a Weber barbecue
Firstly, Weber grills are built to last. Made from premium materials such as stainless steel, cast iron, and porcelain enamel, these grills can withstand the elements and will last for years to come. They're also easy to clean and maintain, making them a great investment for any home.
In addition to their durability, Weber bbq's are incredibly versatile. With a variety of cooking grates and accessories available, you can grill, smoke, roast, and even bake on your Weber. From juicy steaks to perfectly cooked pizzas, the possibilities are endless.
One of the most appealing benefits of a Weber barbecue, however, is the superior cooking performance it provides. Weber grills are designed with precision control, allowing you to adjust the temperature with ease and cook your food to perfection. The even heat distribution and superior searing capabilities of a Weber grill ensure that your food is always cooked to your desired level of doneness, with delicious char marks on the outside and juicy, tender meat on the inside.
Another advantage of owning a Weber barbecue is the wide range of sizes and styles available. Whether you're cooking for a small family or hosting a big backyard barbecue, there's a Weber grill to suit your needs. From compact portable models to large, built-in grills, there's a Weber barbecue for every outdoor cooking situation.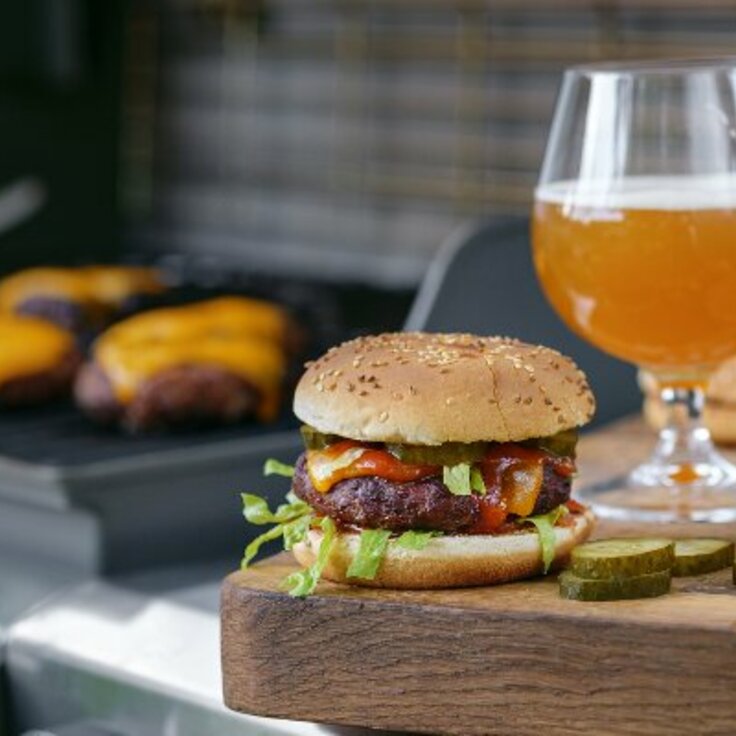 Weber:
respected brand in the barbecue industry
Lastly, Weber is a trusted and well-respected brand in the barbecue industry. With a long history of innovation and quality, you can trust that your Weber grill will deliver outstanding performance and durability.
In conclusion, owning a Weber barbecue provides a range of benefits, from superior cooking performance and versatility to durability and style. Whether you're a seasoned grill master or a novice cook, a Weber grill is a great investment that will provide years of outdoor cooking enjoyment.