Seeds assortment Woodie's Limerick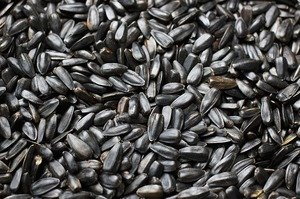 Find your flower and herb seeds at Woodie's Limerick in Limerick! Seeds are like little packages full of magic. It seems impossible that something so tiny can produce a plant as big as a tree, or a climbing bean heavy with the weight of its pods: yet it happens like clockwork, every year, with nothing more than a little compost and some water.
Sowing from seed is such fantastic value. For just a couple of quid, you'll get a packet of seed with the potential to produce dozens of plants. On the seed racks at Woodie's Limerick here in Limerick you'll find a dazzling choice, from tried-and-tested favourites to brand new varieties to try for the first time.
Fill your veg garden to bursting with seed from Woodie's Limerick
Most vegetables are best sown from seed: it's the quickest and easiest way to fill veg beds with rows of delicious fresh produce. Start in February with greenhouse crops like tomatoes, aubergines and peppers in a heated propagator set to a constant 21°C to get them off to a good early start.
From mid to late March you can start sowing hardier seeds like carrots, turnips and beetroot direct into the ground. Protect your newly-sown rows with wildlife-friendly ferrous phosphate slug pellets, as emerging seedlings are like caviar to hungry molluscs. And from April onwards, when the threat of frost is receding, add climbing beans, cucumbers, courgettes, squash, pumpkins and sweetcorn.
Fill your world with flowers sown from seeds from Woodie's Limerick
Sowing from seed is a quick and efficient way to fill a cut-flower garden with blooms to pick by the armful all summer long. You can also rake a little flower seed into gaps in the borders: for a really quick solution, look out for annual flower seed mixes in the garden centre with a blend of flowers to just scatter and go.
Seed sowing made easy at Woodie's Limerick
Whatever you're sowing from seed, you'll find all the equipment you need right here in your Munster garden centre, from trays to labels, modules and seed compost.
Always sow into damp soil: water pots and seed drills before sowing to make sure. Cover seed with lightweight vermiculite, available in the garden centre, which lets some light through and also holds moisture by the seed. Keep your seed warm: a cloche over outdoor rows in a chilly spring works wonders. And don't forget to water every day until you see the first tender shoots of new growth and you know it's been a success.