Gifts assortment Woodie's Blackpool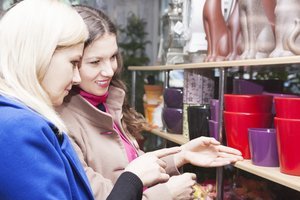 At Woodie's Blackpool in Cork you'll find lots of great gifts! Gifts are such a personal thing. Chosen well – that just-right gift which is exactly what they wanted at that particular moment – they can lift the spirits of a friend in need, make a birthday the one they'll remember, or put a smile on the face of the person you love.
A thoughtful choice says you've noticed what they like, you've listened to them enthusing about a favourite plant or a book they wanted to read, and you really care about making them happy. Luckily for you, Woodie's Blackpool in Cork is a positive treasure trove and you're sure to spot exactly the one you've been looking for.
Green-fingered gift ideas from Woodie's Blackpool
If you're giving to a gardening friend or relative, you've come to the right place. A plant is a long-lasting gift that gives for years. Look out for plants with significant names for that extra touch: butter-yellow 'Golden Wedding' shrub rose, or the dusky pink compact rhododendron 'Birthday Girl'.
There's always room for a well-made garden tool, so browse the range of sturdy forks, spades and hoes at the garden centre here in Cork – a great gift if your gardening friend has just been bewailing a broken blade or shattered handle. Gift sets combining smaller tools like secateurs with holsters, plant labels or string always go down well, as do handsome string lines and dispensers, seed boxes and decorated pots.
Gifts made with love at Woodie's Blackpool in Cork
Hand-crafted gifts are unique items you won't find elsewhere, and your Munster garden centre is always on the lookout for beautiful locally-made pieces which would make the perfect present. You'll find some gorgeous china and glassware, pretty ornaments for indoors and out, and beautiful design ideas for the home. If you're giving a gift to a foodie, you'll also find delicious gourmet treats, from artisan cheeses to local beers and wines, as well as home-made jams and chutneys.
There are plenty of presents for little people too: story books are always received with delight, and you'll find plenty of toys, games and puzzles to keep them entertained for hours.
Gifts wrapped in style at Woodie's Blackpool
Once you've selected your perfect gift, take advantage of the expert gift wrapping service at Woodie's Blackpool to make it extra-special. Or select your own wrapping paper from our gift shop. And don't forget the card: you'll find there's one for every occasion on sale right here in the garden centre.