Trees and shrubs assortment Co-Op Superstores - Raheen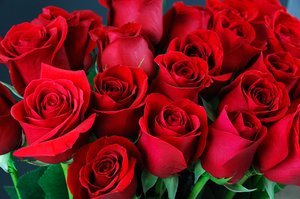 Buy your trees and shrubs at Co-Op Superstores - Raheen in Limerick. Trees and shrubs give the garden a sense of permanence that's difficult to achieve with less substantial plants. Don't think you haven't got room in smaller spaces: with modern breeding innovations dwarf varieties and specialist rootstocks allow you to grow everything from apple trees to rhododendrons in no more than a roomy container.
Plant trees for your grandchildren from Co-Op Superstores - Raheen
You plant trees for your grandchildren, so the saying goes: well, the long-lived trees you'll find at Co-Op Superstores - Raheen here in Limerick will certainly still be around when your grandchildren arrive, but you'll get lots of enjoyment out of them yourself before that.
The best trees for gardens work hard for their keep. Look for beauties with interest in every season, like the juneberry, Amelanchier x lamarckii, with white spring blossom among coppery young foliage, followed by near-black berries and fiery autumn colour. There are dozens of similarly hard-working small garden trees, none more than 10m in height, so ask the staff at Co-Op Superstores - Raheen for more suggestions.
Shrubs for all seasons at Co-Op Superstores - Raheen
Shrubs are often overlooked as mere backdrops to showier perennials – but nothing could be further from the truth. Choose well and your shrubs can be the stars of the show in every month of the year.
Spring-flowering shrubs flush with colourful blooms just when you need them most: look out for intensely-perfumed Daphne odora 'Aureomarginata', lilacs and the bright yellow flowers of broom. In summer, shrubs erupt into a joyous explosion of colour, from lavender and roses to blue-flowered caryopteris and ceanothus. Later in the year buxom hydrangeas are among those providing the colour; and winter-flowering shrubs are among the best of all, including spidery witch hazel, richly perfumed Christmas box and wintersweet.
Caring for trees and shrubs with advice from Co-Op Superstores - Raheen
Autumn is by far the best time to plant new trees and shrubs, as they have plenty of time to put down their roots properly over winter before the demands of spring growth. Plant your tree or shrub at the same depth as it was in the container, adding a handful of slow-release fertiliser like bonemeal to the planting hole. Bang in a stake alongside to keep tree roots anchored for the first couple of years: you'll find sturdy tree stakes, plus ties on sale in your Munster garden centre. Keep newly-planted trees and shrubs watered for the first two years and they'll go on to become among the most-loved plants in your garden.