Garden landscaping (service) assortment Co-Op Superstores - Mitchelstown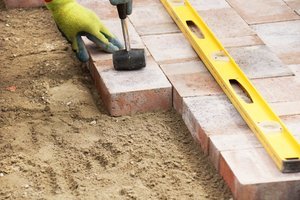 Create a great garden with the landscaping service from Co-Op Superstores - Mitchelstown in Cork! Landscaping simply means how you lay out your garden to suit the way you use it. So instead of a bare patch of lawn with maybe a few uninspiring shrubs, landscaping turns your outdoor space into a leisure area that's a pleasure to use for everyone in the family.
From al fresco dining areas for the grownups to climbing frames for the kids, with a little landscaping your garden becomes a place you really want to be, from the moment the sun comes up in the morning to last thing at night.
Plan your garden landscaping project with Co-Op Superstores - Mitchelstown in Cork
Planning is key to good landscaping, so take your time to really think hard about what you want for your garden and how best to lay it out. Before you start, it's worth popping into Co-Op Superstores - Mitchelstown for a word with our landscaping team: they'll be on hand to help you draw up your plans, from a little advice to a full design service.
Landscaping ideas from Co-Op Superstores - Mitchelstown
Your first decision is all about style: what mood do you want your garden to take? Tie in colours, hard landscaping finishes and planting throughout your garden to create a cohesive whole that creates the atmosphere you want. Remember to match it to the wider environment, too – hard-edged contemporary designs look out of place in a country setting, for example.
For a modern, contemporary look, choose designer furniture from the range in your - garden centre and look for smooth, precision-cut surfaces and coordinated colours. Minimalist, low-maintenance planting works well: bamboos, grasses, clipped box balls and easy-care perennials like rudbeckia and sanguisorba are perfect.
Traditional cottage garden style at Co-Op Superstores - Mitchelstown
Or perhaps you prefer a more rustic, traditional look for your garden? Get the cottage garden style with classic wooden garden furniture from swing seats (or hanging chairs for a modern twist) and finish with timeless stone paving meandering between billows of lavender, roses, peonies and forget-me-nots. Keep the riot of planting in check with a neatly clipped low hedge of box for a traditional, formal look that looks fantastic in winter. And include a pond or water feature for a gentle trickle of water on summer days.
Whatever your landscaping style, you'll find plenty of advice and inspiration at Co-Op Superstores - Mitchelstown in Cork. They've got loads of ideas and suggestions from plant combinations to garden layouts, as well as a well-stocked bookshop to browse through: your new garden starts here!