Hard landscaping assortment Co-Op Superstores - Ballinacurra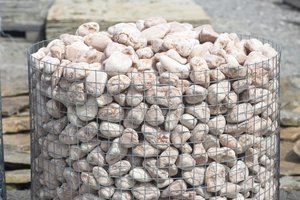 Hard landscaping transforms your garden from a patch of lawn into an extension of your house. It's the starting point for any well-designed outdoor space: work out where your seating area should be, add the paths – perhaps leading to some decking under a pergola - and your garden begins to take shape before your very eyes.
Great designs are easier with hard landscaping from Co-Op Superstores - Ballinacurra in Midleton
When you're planning the hard landscaping in your garden, think carefully about exactly how you like to use it. If there's an area you often walk to – a washing line, say, or the garden shed – start with a path which leads there along the most direct route from the house. Paths should always be at least 60cm wide – that's enough to get a wheelbarrow down.
Then add focal points like patios and play areas. Site patios in sunshine: you can always add a shade sail or pergola over the top for really hot days, or make a second, smaller seating area in a shadier spot. And place your play areas near where you plan to relax, so you can keep an eye on the kids while still putting your feet up.
Co-Op Superstores - Ballinacurra hard landscaping in a great range of materials
You'll find a fantastic selection of finishes on the hard landscaping at your Munster garden centre, so it's always worth coming in for a browse and to talk through your options with the team of knowledgeable staff. Try to stick to one or two types of hard landscaping throughout the garden as this unifies the space far better than a mish-mash of different styles. And if possible reflect the look of the house, using gravel or paving which is a similar colour or texture to the materials used to build your home, to tie house and garden together in a satisfying whole.
Hard landscaping on a budget
You'll also find plenty of great value hard landscaping ideas at the garden centre here in Midleton. Choose from an extensive selection of fencing to define your boundaries with style and work in some interesting design features. Trellis looks fantastic as a handsome way of dividing up your space, less intrusive than solid fencing and a great support to show off climbing plants like clematis and roses.
As always the team at Co-Op Superstores - Ballinacurra are on hand to advise on designing and installing your hard landscaping: just ask and we'll be pleased to help.